Swamiji
More about Swamiji...
Child of Shiva and Parvati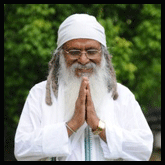 Born on April 3, 1946 in a small village Seerar high up in the Himalayas on the border of China and Nepal Swamiji was given the name Harshvardhan as per his zodiac sign. His maternal uncle found it difficult for a region where people cannot differentiate between s and sh and changed it to Jagdish Chandra. He was the second son of Smt Chandravati and Haridutt Kapri (corrupted from Kapardi which is one of the names of Lord Shiva).
Seerar is situated just below the Dhwaj mountain which is known for a famed shrine of Shiva and Goddess Jayanti at an altitude of over 3000 meters and everyone born in the village is believed to be a child of Shiva and Parvati, living in their abode in Dhwaj and occasionally travelling to Kailash seen right across as part of the panoramic view of snow-clad Himalayas! Thus his place of birth had a profound impact on his psyche and helped him differential between body and soul at a very early age!
Upbringing in a Metro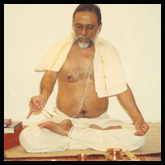 At the age of 13 Swamiji as young Jagdish Chandra moved to Bombay with his mother and sister where his father, an ex-soldier and his older brother Parmanand were employed with the Bombay Electric Supply and Transport (BEST) Undertaking. Swamiji resumed his school studies and graduated in 1967. Though he had started working as a property Inspector with the Bombay Municipal Corporation from 1965 two years before his graduation! He lasted in that job for 3 years!
In a Profession He Did Not Know Existed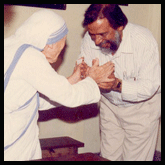 In 1968 he joined Advertising a profession he did not know existed before he appeared for the interview. He became a copywriter at Ulka Advertising a creative boutique those days now FCT! In 1976 moved to the largest ad agency then HTA and now JWT and switched from Creative to Management! He went on to head the regional operations of five of the ten top ad agencies in India during next two decades!
A multi-faceted Persona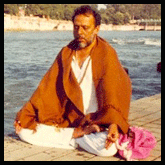 While keeping a 9 to 5 job and pioneering a number of things in the emerging field of advertising he also learnt yoga in 1981-82 from two amazing Australian trainers of Bihar School of Yoga (BSY) in their Center in Bombay! He was also a leading figure in the separate state movement for Uttarakhand. He was widely consulted as a Vedic Astrologer and respected as communications guru and was advisor to many blue chip Companies and major political parties! He was also a columnist, writer and poet.
In 1996 Swamiji just relinquished all that he was doing and moved to America with his wife Ritu, also a yoga/meditation trainer following him! They started a yoga studio in Queens, New York and Swamiji also performed religious/social ceremonies as a Hindu priest.
Incident that Changed the Course of Life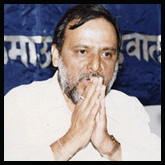 It was a typical winter Sunday morning in New York. As I looked out from the window of apartment everything was covered under white sheet of snow. As I was busy admiring the nature the door bell rang. I was little surprised and wondered who could be as I wasn't expecting anyone! Presuming that it would be the Super of the building I casually opened the door and was taken aback finding an exceptionally attractive young woman waiting to come in! Before I could respond she confidently walked in looking around took off her overcoat and monkey cap and settled down on a sofa near the fireplace.
I tried hard to recollect if I had met her before. As if reading my mind she said, "We haven't met before. But a friend told me about you and I could not wait to see you. "As I was about to ask what the name of her friend was she added, "Her name is Dave and she comes to your yoga class."
Before I could ask what is it that brought her here on a Sunday morning without any intimation, she looked at the kitchen and said, "If you don't mind I'm going to make some Chai for me." And went into the kitchen as if she has been living there all her life.
I followed her into the kitchen to help her find the ingredients for Indian chai but to my utter surprise she exactly knew where each thing was.
Now my patience, even as a yoga teacher, was wearing thin. But before I could open my mouth she again spoke, "I know I'm driving you nuts, am I not? But let me first prepare this tea then we talk."
As we settled down with our mugs of tea the roles have revered. She behaved as the host and I was finding it strange in my own apartment.
Then what she narrated during the next one and half hour describing in minutest detail her association with an Indian tantric that started in Banares and lasted few months every year for three years kept me spell bound. In the process, she had got certain siddhis (super natural powers) including the ability to see through people, read their minds and envision places, even far away. I had no reason not to believe her particularly when she told me why she had come to see me. She had the knowledge of some of my innermost secrets with regard to divine experiences. She wanted me to practice some of them with her around.
I told her I could not do that as my experience with tantrics has not been very good. Many of them may know how to mount a tiger but they neither know how to control nor how to dismount. She tried her best to persuade me with all her charms. I did not budge and she got up and telling me that I was making a grave mistake by rejecting her offer took her belongings and left after making me promise that I would never reveal her identity.
But as this incredible woman with immense charm left my apartment and I closed the door behind her there was an explosion within me and my connection with the world snapped.
Right Sadhana for Our Times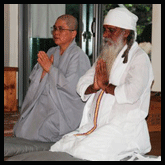 Yes, it is Hams Yoga or Soham Sadhana that Swamiji believes in and wants others to learn and practice. He has seen over the years it not only heals but helps us live a divine life free from gross human afflictions of desire, anger, greed, delusion, jealousy and pride; the root causes of fear, frustration, stress, anxiety, worry, depression and all heartaches!
In his own words 'Bhajan (meditation), bhraman (wandering) and bhojan (food) is his routine now. Though he also devotes time to occasional writing and a yearly lecture tour! Currently degenerating water-bodies, particularly holy lakes are also on his radar. He strongly believes that the process of any change has to begin with self and the reason why human race is so miserable is just because it has forgotten the importance of being human. Today we are mere beings! The human is missing! That is where meditation comes in!
Let's Regain Our Status as the Supreme Creation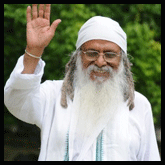 'Let's rekindle the flame of humanity within each one of us and treat protecting the rights of others as our responsibility and stop misusing whatever authority we have in family or in society! This one step has the potential to change the world and make it a heaven!' This is what Swamiji believes and pursuing as his mission! "I cannot build hospitals to treat all those who are sick, but I can ensure that many of us do not get sick in the first place!" He often says.
All that we need to do to rekindle the flame within us is get close to him! Pushkar Meditation Temple is the way!
Shri A P Ganeriwal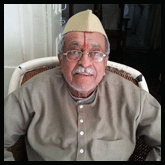 Shri A P Ganeriwalji, a lifelong crusader for the cause of Pushkar and the sole Trustee of Sri Venugopalrangnath (Old Rangji) Temple a 168 year old temple in the heart of Pushkar has been kind enough to dedicate and renovate a part of the temple to be used as Pushkar Meditation Temple! But for his whole hearted support (financial and moral) this divine project could have never taken off! He is a true Karma-Yogi and a source of inspiration for all of us!At 78 and 14 fractures at one point on his left leg one finds him jet-setting all the time and not wasting even a single moment! No one has seen him without doing something or other to fulfill his multifarious responsibilities that he smilingly shoulders!
Shri Kalyanmal Sharma (IPS)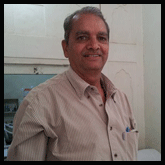 Shri Kalyanmal Sharma, a retired IG of Rajasthan Police and another crusader for the Pushkar cause was instrumental in making Swamiji move from Rishikesh to this oasis and is his guardian and anchor in this holy town! Whatever little Swamiji is able to do towards conservation of Pushkar or to guide people on the path of spirituality it is purely because of his support and motivation!